We love helping teams wake up and love Mondays. We want to help you build a team that shows up every day engaged, creative, and productive in their work. With Coaching for Good, you can confidently build a better, more effective team. A team who trusts their boss, loves their team, and is passionate about their work. The result is higher profit and greater impact to your stakeholders.
EXPERTISE
Each member of our team is highly trained through cutting-edge executive and leadership coaching programs, using neuroscience and positive psychology to effect positive change. We operate in alignment with the highest standards in the coaching industry with credentialing through the International Coaching Federation and our expertise covers a range of people-helping disciplines. We look forward to supporting your team!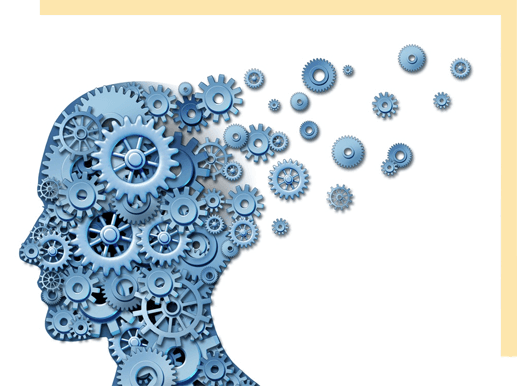 ---
THE TEAM
JOSHUA SHI
Founder & Director of the Board
Certified Coach
Joshua Shi is focused on helping clients discover their purpose, realize their unique sphere of influence, and maximize their impact. He enjoys mentoring young leaders and has guided numerous students through earning a degree, planning a career, and achieving a well-lived life. As co-founder and AGL's Director of the Board, Joshua offers his wisdom to the efforts of the company. He holds a bachelor's degree in communications with honors, as well as certificates in Leadership and Academic Life Coaching. In addition to being a skilled coach, Joshua is also a seasoned entrepreneur who loves the challenge and exhilaration of building ideas into realization. Though he originally hails from Massachusetts, he currently resides in Colorado where he is too far from the ocean for his taste. In his free time, Joshua enjoys sailing, good books, deep friendships, and adventure.
BRITTANY MACDONALD
Founder & COO
Master Certified Coach
Brittany's passion is to help people align their thinking and their actions to move them more effectively towards their goals. Having worked with thousands of young adults, she is most inspired when helping people make the transition from young adult to young professional. Through classroom teaching, speaking engagements, developing course content and programs, one-on-one conversations, and coach training, she thrives on uncovering hidden talents and potential in young professionals. Starting with an undergraduate in social sciences, Brittany has continued her career through several coaching certifications, including her credential as Master Certified Coach with the International Coach Federation. Additionally, she has enjoyed studying a wide range of people-helping disciplines through certifications in Risk Avoidance, Non-Violent Crisis Intervention, Leadership, and additional training in Applied Bioethics.
EDWARD MACDONALD
Founder & CEO
Master Certified Coach
Edward Macdonald has been using life coaching to improve millennial professionalism, focus, and interpersonal skills for his entire career. Edward, known as Eddy to his friends and family, firmly believes in the power of the coaching process and knows that there has never been a more important time to utilize the coaching process to build leaders. An enthusiastic and visionary member of the team, he draws from a broad range of experiences, having formally and personally studied a diverse range of coaching modalities. Edward currently holds six coaching certifications from the Applied Neuroscience Institute, The Center for Coaching Excellence, and Coach Training EDU. He holds the industry's top credential as a Master Certified Coach through the International Coaching Federation, and continues to help clients achieve breakthroughs in all areas of life.
CARISSA GAY
Master Certified Coach
Carissa Gay has dedicated her career to coaching and developing leaders. She spent 15 years in the non-profit world before transitioning to a coaching role in the corporate and academic sectors. She is CEO of Courageous Leaders, a coaching and training firm specializing in leadership and career development, helping impact-minded professionals identify their personal brand and live it out with vision and courage. She also serves as the Southeast regional trainer for Center for Coaching Excellence, where she trains managers and leaders in coaching skills that produce high-performing teams. Carissa has completed Bachelor's degrees English and Christian Education, and a Master's in Counseling. She also holds Professional Coach Certification from the International Coach Federation, as well as certifications in emotional intelligence, career management, and brain-based coaching, all a part of her mission to equip leaders of vision, courage, and significant impact.
TERESA GALLIS
Professional Certified Coach
Teresa is a Professional Certified Coach who helps busy women recharge while exceeding their goals in the midst of uncertainty. She has a Masters in Teaching, a background in nontraditional education, and certifications in academic life coaching and wellness life coaching, along with over 2700 hours of experience, most of which has been coaching busy women (ranging from high-school and university students to parents) who were earning a degree while working. Sunshine, cultural exchange, connecting with friends and family during brisk walks, campfires, and celebrating her toddler's discoveries invigorate her.
JESSICA GROVE
Associate Certified Coach
If you were sitting in Jessica's living room, she would likely pour you some quality home-brewed coffee to sip while you got connected. But finding her living room might be a challenge, because Jessica is an explorer! Having visited 43 states and 15 countries, she loves building a rich global community which has expanded her perspective and love of intensely flavorful foods. Her passion for coaching developed as she faced chronic health challenges and toxic relationships. Through these challenges, she realized that while we often cannot change our circumstances, we can shift our mindsets to move towards our goals. Jessica gravitates towards work with startups and culture-driven organizations, and has worked closely with executives in Human Resources and Training, Culture and Organizational Development, and Learning and Leadership Development. She holds a B.S. in Psychology and is an ICF-credentialed Associate Certified Coach (ACC). You will likely find her researching personality, developmental, and positive psychology as a pastime, rooting her coaching in constant learning. For the past six years, she has coached and developed training for a non-profit leadership development organization. Most recently that has included coaching international teams in the US and Singapore for individual and team success. Through these experiences, she has discovered that, with the right support, her "obstacles" can actually become opportunities to stretch into new discovery.
ANDREW DORMUS
Associate Certified Coach
Andrew is a certified Academic Life Coach who is passionate about developing people as they are in pursuit of their personal goals. He is dedicated to helping people better understand themselves so they can work better toward the future that they want. Andrew earned his Academic Life Coach certification in 2018 from the International Coach Federation (ICF)-accredited school Coach Training EDU. In 2019, he would go on to possess an Associate Certified Coach credential with the ICF. Andrew has a Masters in Divinity and is currently completing his Masters in Higher Education Administration. He also serves as a trainer for Coach Training EDU helping new coaches discover their superpowers. In his free time, Andrew enjoys challenging himself mentally and physically by participating in obstacle course races. For Andrew, obstacle course races are a metaphor for life. Every race that he completes, he is kicking down another door to something previously thought as impossible.
JOSE MUNOZ
Certified Coach
José Munoz is an experienced Personal Development and Life Coach specializing in supporting students, executives, competitive athletes, professionals, and individuals to grow and maximize their strengths, reach their potential, and achieve results. He brings compassion and trust when working with his clients, inspiring them to envision and embrace their definition of success. He supports others in creating life balance, unearthing strengths and values, and overcoming fears through goal setting. This method integrates sustainable change into the daily lives of others to achieve their definition of personal success. He grew up in Rio Rico, AZ and dedicated much of his time to his sport, long distance running. He was a varsity student-athlete at the University of Kansas throughout his undergraduate career. He went on to earn his Master of Science in Higher Education Administration from the University of Kansas as well. He is currently working on his Doctorate degree at the University of Arizona.
LAUREN REINS
Certified Coach
Lauren Reins grew up in Portland, Oregon. She spent much of her life training to become a professional dancer. After attending the Edge Performing Arts Center Program in Los Angeles California on a scholarship, she worked all over the US as a professional dancer for nearly a decade. She then settled into Northern Nevada, earning her degree in Psychology from the University of Nevada where she was a member of the applied behavior analysis program. After a few more years of teaching she decided to marry her two passions, teaching and psychology, to achieve wellness coaching certification. After getting her Wellness Coaching certification she started specializing in teens and young adults. She now lives in Seattle, WA, she is married and has 2 of her own children. She facilitates individual, group, and workshop sessions to identify strengths, face challenges, and set goals, for lifelong physical and mental wellness.